Forza Horizon 5 review
Last updated : 25/12/2022 [Incomplete, will never be updated]
Introduction
This is probably something I haven't done at all, but will probably do for some games (particularly those that I have played, at least). But still, here we go - a review for Forza Horizon 5, the blatantly overhyped simulation / arcade / "open"-world racing game of 2021.
Disclaimer
For FH5, version played starts from v1.405.2.0 all the way to v1.522.259.0 (Premium edition); all played offline. I would have gone for 1.527.960.0 (and above) if FH5 didn't break offline mode with that update.
There be spoilers here, so SPOILER ALERT.
Storyline
First, let's tackle the weakest link of the game - the story.
Main story
In a nutshell, here's how the main story boils down to :
The story begins with the player taking cars & parachuting off from a plane to 4 different locations.
The player gets introduced as the superstar from FH4 after finishing the last section of the prologue. This time the superstar gets some voice acting & you get to pick the superstar's pronouns & prosthetics (insert a certain orange-shirted uncle saying yay-eah in a very obviously un-enthusiastic manner). And you get to pick between 3 starter cars : Toyota GR Supra, Chevrolet Corvette Stingray Coupe, and a Ford Bronco. Whatever car you didn't choose will remain in the garage instead of needing to be bought.
Be forced to be introduced to various stuff, unable to explore the map at your own pace, except for a single moment where you get to pick your first regular race (or that single moment where you can complete one of 2 substories' first chapter). By the way, if you bought the Hot Wheels DLC, you are also allowed to access it at this point.
Be let loose after being introduced to your 1st in-game house, but occasionally stopped whenever you gain enough accolade points for an expansion, all until you reach the Hall of Fame. Once you're there, you're free... within the bounds of the Festival. Forever wandering & racing in the map, always waiting for that new expansion that'll come someday. Someday. (insert continuous someday... one day... meme or something like that)
In addition to these, you also have "expeditions", which unlocks new Horizon outposts & events. All of them involve the player going to different places, maybe do some optional objectives, and finally go to the place where the outpost will be located. The expeditions are listed & nutshelled below :
Tulum Expedition (Horizon Apex / Road Racing)

Go to temple with the player's local "friend" who's flying an airplane (but has to land around an ancient temple due to a storm). The player reaches the friend's location, does some optional stunts, and pick the friend up at the end of the area. Then, the player & per's friend heads to the final destination, setting up Horizon Apex outpost. Afterwards, more road races are unlocked.

Jungle Expedition (Horizon Wilds / Dirt Racing)

Escort the player's local "friend" who left his car (and other inventory) behind in an abandoned airway, while also locating a broken-down car around the area. Do some stunts, retrieve the friend's abandoned inventory (by smashing the crate containing them, located in weird but reachable places), maybe find the broken-down car (in a barn that looks like the other barns in the map), and go to the friend's car where he guides you to the outpost's area, unlocking more dirt races.

Baja Expedition (Horizon Baja / Cross-country Racing)

The player heads to the peak of an active volcano (which is otherwise passive in freeroam) to meet up with per's local "friend", who's waiting with 2 buggies - 1 for him & 1 for the player. After doing some stunts around the crater, both player & friend descend into the Baja circuit, in what appears to be a re-enactment of the prologue - except this time the player finishes the race. After the race, Horizon Baja outpost is set up, unlocking more cross-country races.

Canyon Expedition (Horizon Rush / PR Stunts)

Attend a festival in a random shitbucket before switching to the festival's truck (which is barely faster than a running man). After the festival, the truck gets overclocked to race car specs & is used by the player to do stunts. After its last big jump (which subsequently trashed the truck but not the driver), the Horizon Rush outpost is set up, and more stunt-related events are unlocked.

Guanajuato Expedition (Horizon Street Scene / Street Racing)

Race against the player's local "friend" to Guanajuato, where the player reveals that the "friend" is leading the Street Scene (though it also leads us (readers & players; not the character who's meant to "represent" us) to suspect him of being a cartel boss, considering he is also the guy you deal with every time you buy a house in FH5). After that revelation, you race with him (and two of his pals that pop up midway) to the already activated Street Scene outpost, unlocking Street Races.
Showcases
All showcase races can be nutshelled into this : You race in a prebuilt shitbucket (not the shitbucket that you chose & tune to your specs) against non-car opponents who dominate you hard until the finish line, where they magically slow down to let you win. Most of them are optional, allowing you to ignore them. All of these will be listed below.
On A Wing And A Prayer (Mainstage)

Non-optional as you are forced to complete it in the beginning. Hoonigan Cossie V2 (that you get after the event) vs. a plane carrying rally bikers > 2 rally bikers > one rally biker with wingsuit & parachute.

Flood, Sweat, And Gears (Horizon Wilds)

Offroad racing SUV vs. wet ski riders, following a river.

Catch Me If You Canyon (Horizon Rush)

Retro Lambo vs. a train with a few carriages that gets dropped every once in a while, following the train track.

Buggy And The Beast (Horizon Baja)
This is actually the worst showcase in FH5, with its only redeeming factor is the fact that it's optional. You start with a buggy, racing 2 monster trucks with unholy handling & power. Then, after the race (regardless of whether you won against the trucks), you are forced into the monster truck for a timed "victory lap". And if you'd like to claim all of the accolades but had to restart as you ran out of time... you're forced back all the way into the race vs. the truck.
In stark contrast to the beast you defeated in the race through plot armor (the same plot armor used in other showcases), the truck you're forced to drive handles like a boat, feels as heavy as it looks, turns & brakes VERY slowly, and very happy to crash & null out any stunt points you achieve, not to mention the "victory lap" is timed, so you're probably not going to have enough time to get used to how this shitbucket handles and/or win all of the accolades - and chances are by the time you managed to get used to it, you're seconds away from losing access to that shitbucket (and if you want all of the accolades, you will have to re-race those trucks from the beginning.).
So, in conclusion, fuck this showcase. Fuck the shitty monster truck. And fuck the devs for not letting us not do the "victory lap".


Sub-stories
There are several sub-stories in FH5, all of which are going to be listed & nutshelled here, without any order of relevance. All of the pre-updates sub-stories (except for one) locks their final chapter behind the Hall of Fame.





Drift Club Mexico
A sub-story added in the Series 6 update (unlocked by clearing Horizon Rush expedition), it's all about taking a RWD shitbucket (the final chapter gives you one that can change drivetrain from AWD to RWD & vice versa on the road) and drifting around (the final chapter is totally not a Ford ad).


Made In Mexico
A substory added in the Series 11 update (unlocked by clearing Horizon Apex expedition), this is basically learning the history of cars in Mexico while racing.


Test Driver
Unlocked after each Expeditions and easy to miss as it just appears on the map without notice. This substory revolves around exploring the area with a local nerd and performing actions related to the scene. This sub-story (or sub-stories if each section is counted as separate sub-stories) is one of the few that doesn't lock its final chapter(s) behind the Hall of Fame.


Lucha de Carreteras (Horizon Apex / Road Racing)
This one is a weird one (just weird enough I'd make a page about it). It's allegedly about entering a local race event named after wrestling (no bumper to bumper car crashing unfortunately), securing the local champion's blessing for the Horizon Festival. The thing is - the champion's a "tecnico" (clean racer, no shortcuts), and the game literally tells you to be a "rudo" (shortcut-abusing racer) & abuse the game-legalized shortcuts (which also grants you accolades), all despite the sub-story being about the champion's pupil (At the pre-HoF final chapter you can turn against him and take him down, though the other guy won't appreciate it).


Vocho (Horizon Mexico / Mainstage)
First chapter can be cleared in the beginning of the game. It's all about some old shitbucket Beetle found in some barn, restored, abused in several testings, and handed over to the player after one last photography event before the HoF-locked final chapter (though it needs to be claimed in the Accolades page). And some tales about some ridiculous feats done by some guy called Papa Fernando? Yeah... he's definitely going to fit in the latest Fast & Furious.


Born Fast (Horizon Street Scene / Street Racing)
The player defends one of his superstar friends from a salty rich street racer (whose complaints are about not appearing in FH4 & being insulted by said superstar friend), who in turn sends in his people to beat the player. The salty rich racer is only available to beat after the HoF, at which point he actually cools off only because the player told him to (and the superstar he's salty against is his idol).
Born Fast is actually not that bad (aside from the lackluster conversation quality), as it remains mostly grounded in its Street Racing programme without trying to branch out into other categories... except for the Teagan chapter with the rally race course (though at the end of the day all of the chapters are 1v1 street races).


El Camino (Horizon Wilds / Dirt Racing)
First chapter can be cleared in the beginning of the game. The player accompanies a local photographer to "discover" (with GPS guidance, hence the quotation marks) & photograph of some ruins that appear in random conditions.


V10 (Horizon Baja / Cross-country Racing)
The player helps out a movie star (who, according to FH narrative, looks similar to the player, regardless of how you set up your character's looks) with his stunts, acting as them. The act is suspicious to a director who recognized the player's driving skills in Chapter 4 (as he had worked with the player in FH4), who in turn (in chapter 5) caught the player & movie actor red-handed (and kept the player around for the stunts).


DLCs
Hot Wheels DLC

Added in 19/7/2022, along with Series 10 update (if you get it by Premium edition / standalone purchase).
Gameplay / Progression
The progression system is tied to Accolades, which is earned by doing anything - winning races, discovering locations, doing stunts, even spending cash. As you earn Accolades, you also gain Accolade Points (and other rewards) which contribute towards your Horizon Adventure. Once enough Accolade Points are obtained, you will be abruptly & forcefully stopped as you are forcefully notified that you can unlock a chapter of Horizon Adventure. This repeats until you reach the Hall of Fame.
As for the car progression, you basically get none by default. You get 3 (4 if you count the Hoonigan Cossie you get from the forced showcase) decent starters (B-class Ford Bronco, A-class Toyota GR Supra, S1-class Chevrolet Corvette Stingray Coupe), and you can buy your way into either the lowly 70s Toyota Celica or that ultra-expensive Koenigsegg Agera as soon as you get the cash for it, instead of having to start in a shitbucket (such as the common Acura Integra, the absent Chevrolet Cobalt SS, or some old Honda Civic) then working your way up to that super-OP Koenigsegg Regera (or something like Mazda Miata > Mitsubishi Eclipse GSX > Toyota Supra RZ > Chevrolet Corvette C7 ZR1 > Mercedes-Benz AMG ONE). The Hot Wheels DLC tries to fix this by having you start out on a B-class Boneshaker (maxed out for its class) & locking your cars out if they are at a higher class than the class you can access, but that's about it - this restriction is only present on the Hot Wheels DLC.
Races
For the races, there are 4 kinds, listed below.
Street racing
The generic (and most traditional if you ask someone whose childhood is spent on street race titles such as NFS:MW) form of racing, featuring random traffic (which adds to challenge & RNG). Typically done at dusk, sometimes at weird & blatantly unfavorable conditions such as foggy weather (at least in offline mode where you cannot change the preset weather).
1.517.253.0 update : After winning every 4 street races, you get access to Midnight Battles, a special 1v1 Street racing where you are constrained into a single class (C,B,A,S1). If you win, you get the opponent's car in the Accolades page (and no loss if you lose).

In FH5, Street racing in FH5 is a weird one, since racing against 11 racers means you're up against at least 2 crews (assuming each crew runs 4-6 drivers at a time) (at least for single player).


Road racing
Street racing, but with solid walls (except for the Goliath) to prevent speeding racers from yeeting themselves off the race track off a corner (or allow them to wallride), and no more random traffics to crash. Also the races are typically done at daytime (with some exceptions such as Reservorio Sprint, which is done at dawnbreak when offline).


Dirt racing
Road racing, but on mixed surfaces (dirt & asphalt).


Cross-country racing
Dirt racing with more jumps. Personally, I feel like Cross-country is the least approachable kind of race, thanks to the jumps adding in a lot of RNG factor.


In general, the races are subject to these rules :
You are pitted against 11 NPOs, with your starting position dictated by the Drivatar difficulty & which type of race you're on.
For example, in the Pro difficulty, you're starting in 10/12.
In addition, racing in FH5 (at least in single player mode as multiplayer allows you to race less than 11 racers at a time) tends to start out pretty rough as most of the roads in FH5 are barely wide enough to keep 12 racers from crashing into each other at that 1st corner.


All races have checkpoints along the way, and missing any of them forcefully snaps you back to the checkpoint you've missed after a countdown (which can be cancelled by turning back & getting that missed checkpoint, which isn't ideal either).
In most races, NPO cars match the type of car that you're driving. However, in Street races, NPOs use ultra-rare cars regardless of your car type.
For example, if you race a Skyline GTR R34, which is a "Retro Sports"; the NPOs go with something from the "Retro Sports" type, such as 350Z, Eclipse and Supra RZ, unless it's Street racing, where NPOs pick an ultra-rare car based on your PI class.


After winning a few races (of whatever kind), you will be offered to increase the Drivatar difficulty at the beginning of your race. This happens regardless of how many times you restart / rewind to ensure the wins.
As you race in higher difficulties (it's more noticeable in Pro & Unbeatable), NPO cars get more ridiculous, receiving performance they normally shouldn't be able to reach, especially without the proper parts.
All races do not have launch controls, leaving launches a mess, especially when running high-powered RWD cars.
Cars
This section is incomplete.
While there are plenty of cars in FH5 available in the Autoshow (the primary car shop), there are plenty that are locked behind stuff like online-only car passes, RNG wheelspins, & event-exclusive achievements (which only happens online on certain dates anyway). Not a major problem if you only care about 2-3 (autoshow) cars.
For body customizations, most cars come with Forza front bumper & Forza rear wing. The Forza front bumper is just the stock front bumper with a splitter, canards, and a tow ring attached (and/or slapped on without respect to the car's design, without any option against either), whereas the Forza rear wing shape depends on the car it's attached to.
For some popular cars (such as the '98 Supra & R34), you also get street bumpers (and maybe some widebody kits, though most are just bolt-ons, some with front aero tuning without any indications) that makes the car look nicer & have marginal top speed gains at the cost of slight car weight increase. I'm not sure how realistic it would be to combine body customizations & aerodynamics, especially when "race" bumpers are just stock bumper with added stuff (Forza might be on to something with these, but they obviously didn't go far enough since they didn't allow adding only front splitter for front aero tuning).


Online
I won't be saying much for the online gameplay as I don't access it, but here are a few things that stick out to me :
You can get someone banned for any reason (even if they are legit players), as shown in this video. Linked video concludes that Forza Horizon is a game where loyal players are banned while bad actors remain unpunished.
Performance
Of course, this game review won't be cosidered a "valid" game review without some mention of performance, so here goes. In short, on 2019's i7-9750H & GTX 1050 (in other words, my ROG Strix G531GD), it runs decently smoothly for me, assuming you're not around either of these 3 : flashing lights, a festival, and/or racing at night.
The graphics settings I use are listed below for reference.
Medium anisotropic filtering
Low shadow quality
Enabled night shadows
Low motion blur quality
Medium environment texture quality
Low environment geometry quality
2x MSAA
Enabled FXAA
OFF TAA
OFF SSAO
Low reflection quality
Ultra world car detail level
Off deformable terrain quality
Low SSR quality
No lens effects
High shader quality
Low particle effect quality
Other insignificant points
Visuals look decent (aside from every graphical issues mentioned here, and more that has escaped my attention), but then again you're probably not going to admire a very beautiful beach as you rush down the streets with a maxed-out Lambo Sesto... right?
The music roster is pretty weak, especially Horizon XS. I played FH4 and Horizon XS there actually uses rock songs instead of the "mostly rock, but with some shitty pop track" used by FH5's Horizon XS. Not to mention every song (aside from Hospital Records, which barely had sentences for vocals) had some form of censorship that arbitrarily cuts out some of the vocals (the most egregious example is XS' Wild Child, which lost a good chunk of its lines).
As a matter of fact, after listening to all but 2 radio channel (the cyan one & Horizon Mixtape, the latter which I couldn't access & the former I don't like), most have at least 1 song I would NOT want to listen anytime (except for 2 shit songs in Horizon XS, just 1 good song in the red one, & Radio Eterna, which might be fitting for a Baron or some classical nobility who speaketh with the old tongue)


The character creation page is very weak, limiting all choices to goofy-looking characters that belong in The Sims. Actually scratch that, every sentient character in FH5 looks like a realified (not sure if that's an English word, but "realize" & "realized" doesn't work here) character from The Sims.
The driving physics are pretty well done.
The Mexico map is pretty much a blank slate, with bits of things here & there. It seems bigger, but too shallow, with only 1 town that might pass as a village (Guanajuato), 3 straight-up villages (Mulege, the one just north of Horizon Apex coast, and the one in a jungle close to a big road with a bridge), and maybe a seemingly unfinished beach resort (and no actual cities). All in all, Skyrim's shallow gameplay is probably deeper than FH5's map.
Conclusion
On one hand, FH5 offers a somewhat decent racing game. However, its issues, severe & plentiful, completely destroys it. Not to mention pirating the game is worthless since 1.527.960.0 because that version broke offline mode & no one has fixed them yet.
I originally rated it "geh", but here's one who gets to say it better: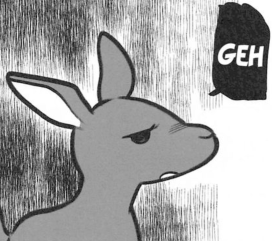 Back to top